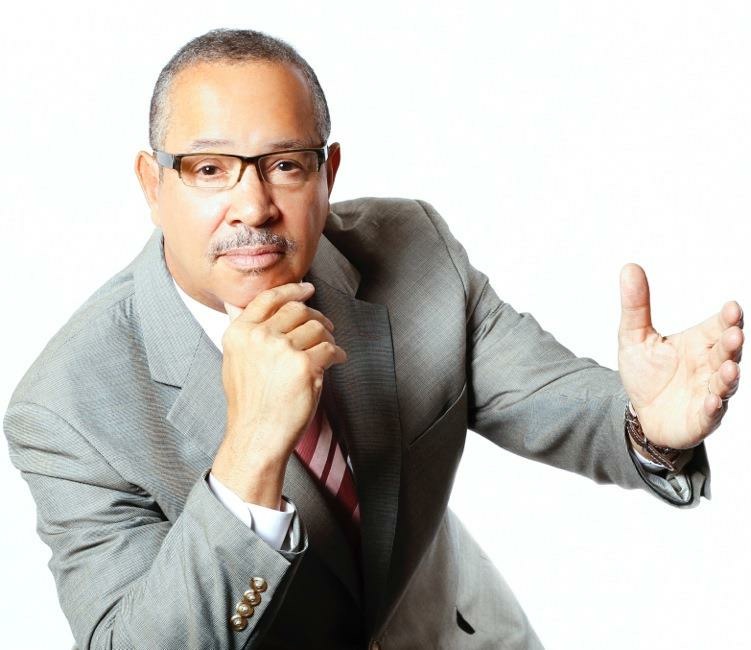 Rev. Nick Hood, III
Atlanta, (October 10, 2017).  Homecoming at a traditional African American church is a special occasion.  And so, it is a part of the 150th Anniversary Celebration of First Congregational Church, UCC, located at 105 Courtland St. NE, Atlanta, GA 30303.
Churches traditionally hold "Homecomings" to celebrate their membership, reclaim old members, and to gather their faith community to the home church, the center of church life. This year, as First Congregational Church celebrates its 150th Anniversary, it will add a new twist to its Homecoming festivities.  First Church will celebrate its members and its relationship with its sister church, Plymouth United Church of Christ in Detroit Michigan. Detroit's Plymouth Church is where First Church pastor Dr. Dwight D. Andrews first got the notion that Christian ministry was to be his vocation. It's also where the musician and composer, Andrews, was encouraged to create a rock band with his best friend Nick Hood III.  The band was called the Seven Sounds; and Nick Hood also went into ministry. He is now the senior minister of Plymouth Church. Their relationship and the support of their respective church communities has broadened and deepened over the years. Many Plymouth folk, upon re-locating to Atlanta, have become members of First Church. They are lay leaders in virtually every aspect of the First Church community.
This Homecoming for the two congregations will come together in Atlanta for a weekend of fellowship music, and worship. A Choral Fest featuring the choirs from both churches will be held on Saturday, October 14, at 7:00 p.m.  On Sunday, October 15th at the 11:00 a.m. worship service, Reverend Nick Hood, III will be the guest preacher.  Both events will be held in the First Church Sanctuary.
There is another layer to this story. Rev. Nicholas Hood, Sr., then pastor of Plymouth when Dwight and Nick were kids, also served as a mentor, model, and inspiration to another couple of boys at the Central Congregational Church of New Orleans a generation earlier.  Those boys were Rev. Andrew and Dr. Walter Young, both active and vital members of First Congregational Church in Atlanta for over fifty years. This homecoming we will celebrate the life-changing and fruitful relationships between people that transcend place and space and reminds us all of God's grace!
For more information, please contact the church at 404-659-6255 or www.firstchurchatl.org
Save
Save
Save
Save