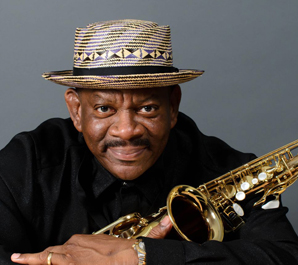 Romare Bearden's Profile Series – "Something Over Something Else"
Atlanta, GA (December 9, 2019). The Atlanta High Museum presents Sights and Sounds: Romare Bearden's Profile Series which opened September 14 and runs through February 2, 2020. The High Museum is located within the Woodruff Arts Center, 1280 Peachtree Street, NE, Atlanta, GA 30309.
During this Bearden exhibition at the Atlanta High Museum, on Sunday, December 15, 2019, at 4:00 p.m. EST, in the Rich Auditorium, the High Museum will present a special afternoon of live music inspired by "Something Over Something Else": Romare Bearden's Profile Series.  This will be a musical journey through the exhibition with two guides of extraordinary world-wide reputations in the art and music community – Dwight Andrews and Robert G. O'Meally – as they explore how Bearden's Profile series has inspired other artist across many different media.
Romare Bearden was an African-American artist and author of the history of his people's art who began his artistic career creating scenes of the American South. Bearden's early work focused on unity and cooperation within the African American community. After a period during the 1950s when he painted more abstractly, this theme reemerged in his collage works of the 1960s.
Bearden was the author or coauthor of several books. He also was a songwriter, known as co-writer of the jazz classic "Sea Breeze", which was recorded by Billy Eckstine, a former high school classmate at Peabody High School, and Dizzy Gillespie. He had long supported young, emerging artists and he and his wife established the Bearden Foundation to continue this work, as well as to support young scholars. In 1987, Bearden was awarded the National Medal of Arts.
Reverend Dr. Dwight Andrews is a unique scholar in the arts community as a composer, musician, educator, and minister. He is the senior pastor at First Congregational Church UCC located in downtown Atlanta, where he serves his congregation, preaches on Sunday mornings, and spearheads a music ministry second to none. Andrews is a professor at Emory University and teaches Music Theory and African American Music. In addition to his work as pastor and professor, he is a superb jazz saxophonist and flute player.
O'Meally is the Zora Neale Hurston Professor of English and comparative literature at Columbia University, where he served on the faculty for 30 years. Dr. O'Meally is the founder and former director of Columbia's Center for Jazz Studies and the co-curator of the High Museum's exhibition "Something Over Something Else": Romare Bearden's Profile Series.
"Something Over Something Else," is a High Museum debut reuniting Bearden's Profile Series. This exhibition of bright colors, old descriptions, and undeniable rhythm punctuate a journey from rural South to urban North as Bearden weaves personal memories with history in his life-affirming collage series.