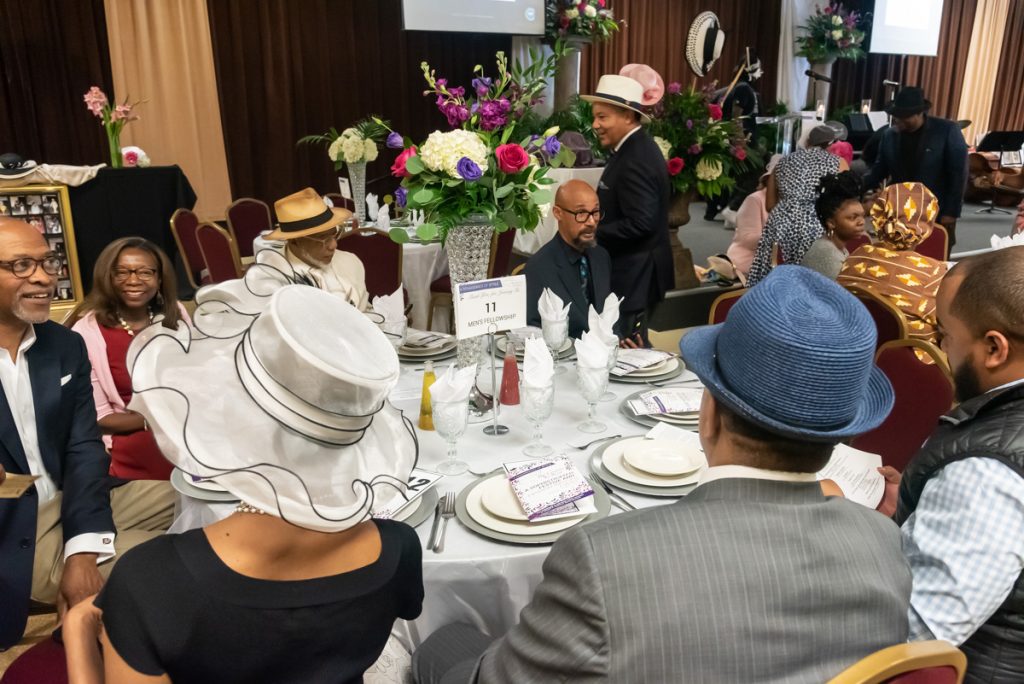 The Crowns We Wear 2019 fundraising event, hosted by the Altar Guild of First Congregational Church was held at the First Church Commons, on Sunday, June 9, 2019. Guests enjoyed hors d'oeuvres, rose' wine, and dinner served Family Style.
The highlight of the event was the Hat Parade, where awards were presented by a panel of judges to the best hat for male, female and youth participants. The event also featured a silent auction and raffle of a number of exquisite gifts.
A gallery of photos from the 2019 Crowns We Wear can be viewed below.
Photos provided by: Paul Biagui & Daniel Morris