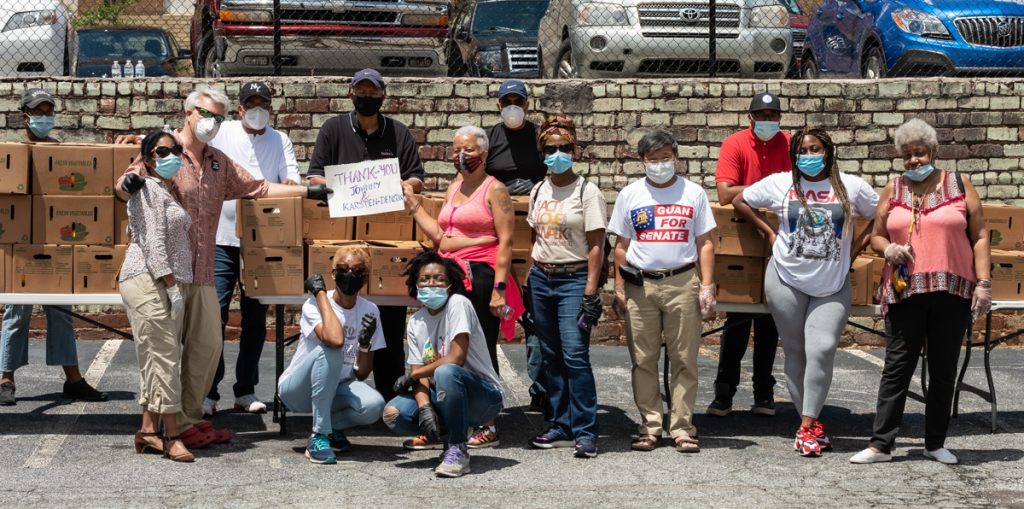 The First Church Community Development Corp (FCCDC) along with C.H.O.I.C.E.S. provided food boxes consisting of fresh vegetables, eggs, and a variety of healthy food items to the Atlanta community on Thursday, June 25, 2020 at our first Mobile Food Pantry event.
Customers were able to drive-thru the church parking lot, and pickup food boxes without getting out of their cars. Over 100 vehicles were serviced and we hope to partner again with C.H.O.I.C.E.S in the coming weeks to host another Food Pantry event.
Below is a gallery of photos from our first event.