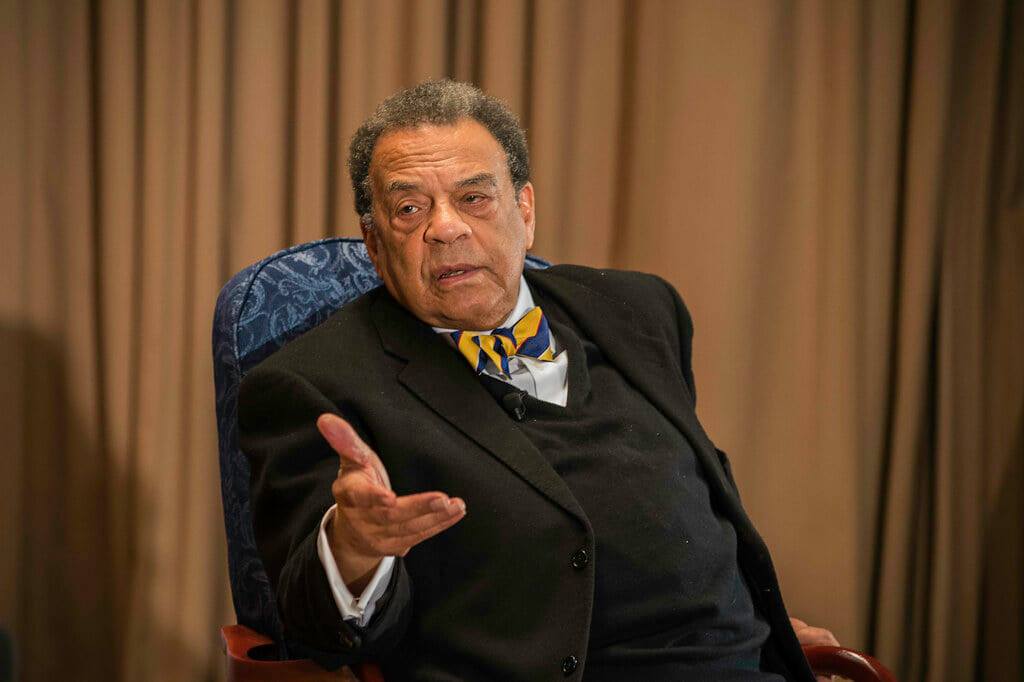 Ambassador Andrew Young will be preaching via Livestream this Sunday, September 20, 2020 at First Congregational Church at 11:00 AM.
This is 3rd Sunday so we will worship in the spirit and sound of jazz with the 3rd Sunday Jazz Band. Please join us online on Sunday!
Facebook: https://www.facebook.com/firstchurchatl
YouTube Channel: https://www.youtube.com/user/firstchurchatl
Live Stream: https://firstchurchatl.org/sunday-service/
Missed a Worship Service? No Worries… visit our YouTube Channel to see previously recorded services in its entirety.