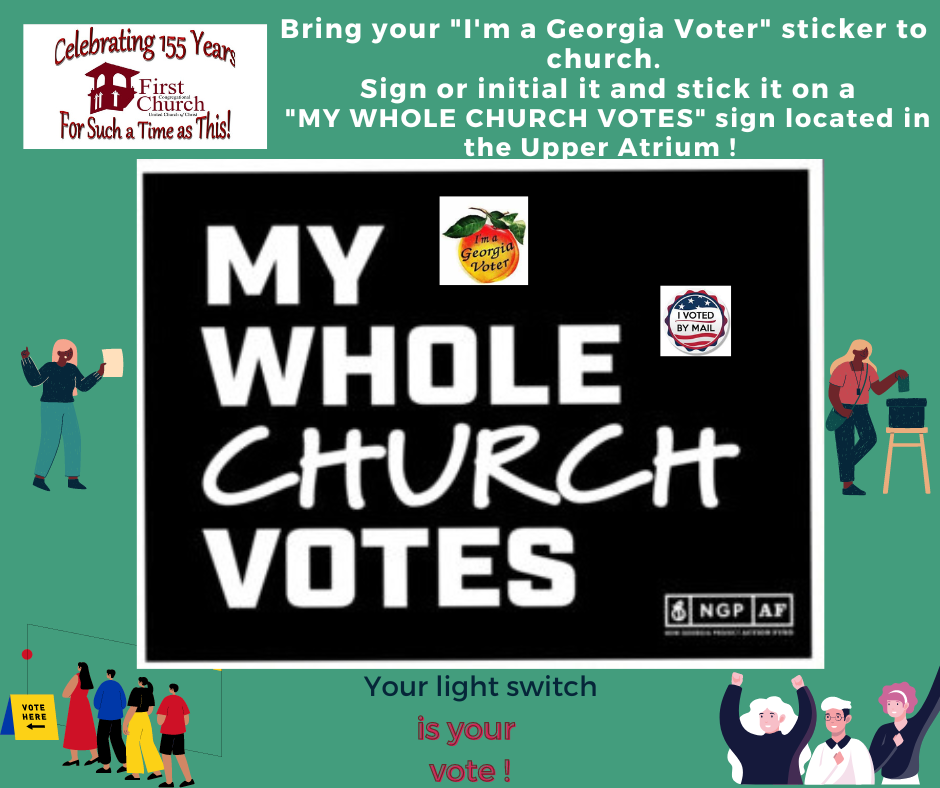 The Social Justice Committee is very excited to be partnering with New Georgia Project to encourage all eligible First Church voters to vote in the 2022 Election!
Democracy is on the ballot, and we need to do everything we can to help hold onto it.
From Oct, 17- Nov. 13, please bring your 'I'm a Georgia Voter' sticker to church. Sign or initial it and stick it on a MY WHOLE CHURCH VOTES sign, which will be prominently displayed in the Upper Atrium.
Not able to attend church, or voting by Absentee Ballot? Please email jwallace765@aol.com with your proof of voting or a photo of your sticker, and we will write your name on a sticker for you.
Let's achieve 100% participation! Thank you for your interest in Social Justice!