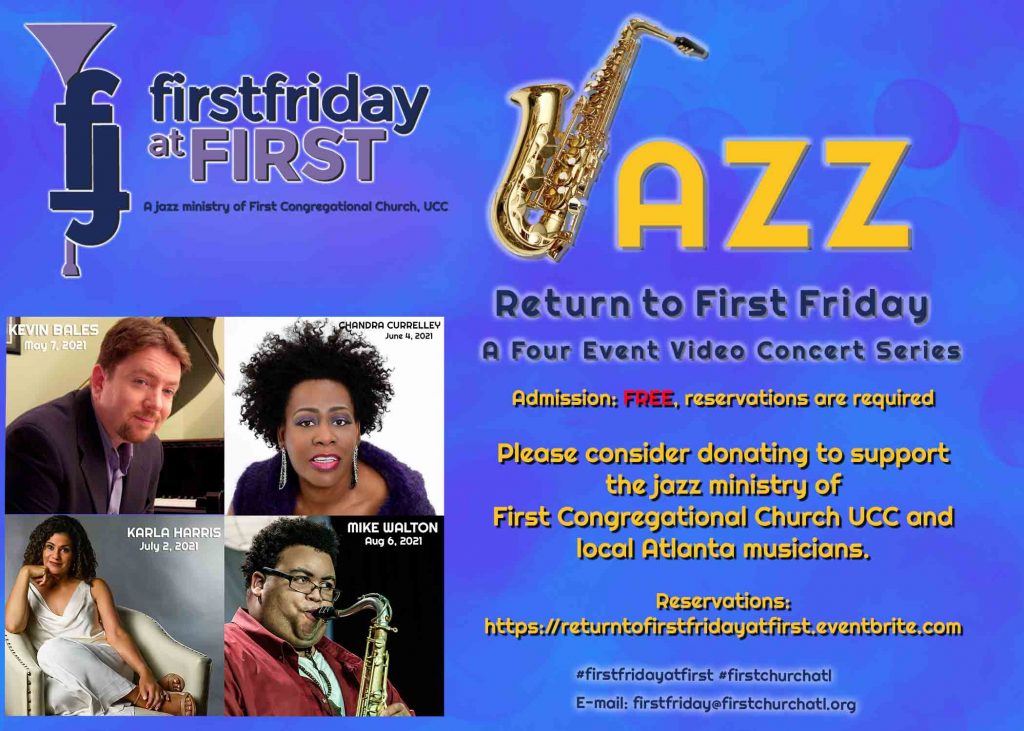 First Friday at First returns as a 4-event video jazz series for 2021.
2021 First Friday at First Virtual Jazz Series lineup:
Kevin Bales on May 7, 2021
Chandra Currelley on June 4, 2021
Karla Harris on July 2, 2021
Mike Walton on August 6, 2021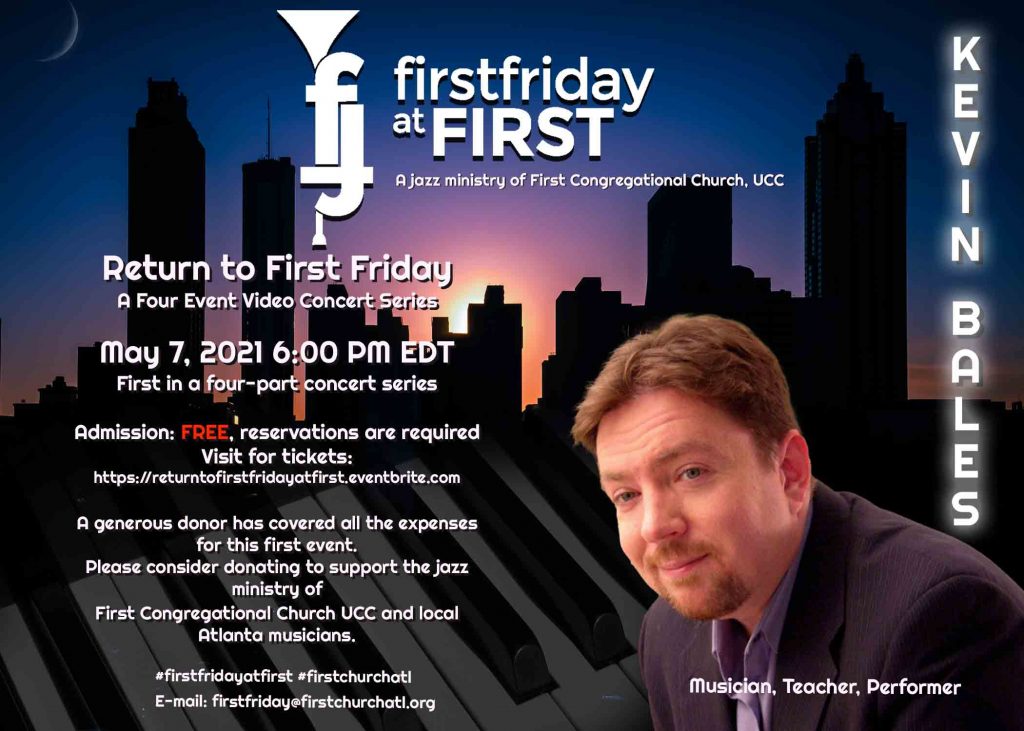 Admission Free: Registration is Required!
Please consider donating to help support the jazz ministry at First Congregational Church UCC and local Atlanta musicians!
We hope you're able to join us for all four events!
Register below for Kevin Bales, May 7, 2021 at 6:00 PM EDT:
Click Here for REGISTRATION
For questions or concerns please send them to firstfriday@firstchurchatl.org. Thank you!