As numerous COVID-19 vaccines become available, there are many questions about them from efficacy, availability, and risk.
This page will contain information regarding the various current COVID-19 vaccines, current vaccine locations, and how to register to receive the vaccine.
THE MEN'S FELLOWSHIP COVID-19 VACCINE WEBINAR DISCUSSION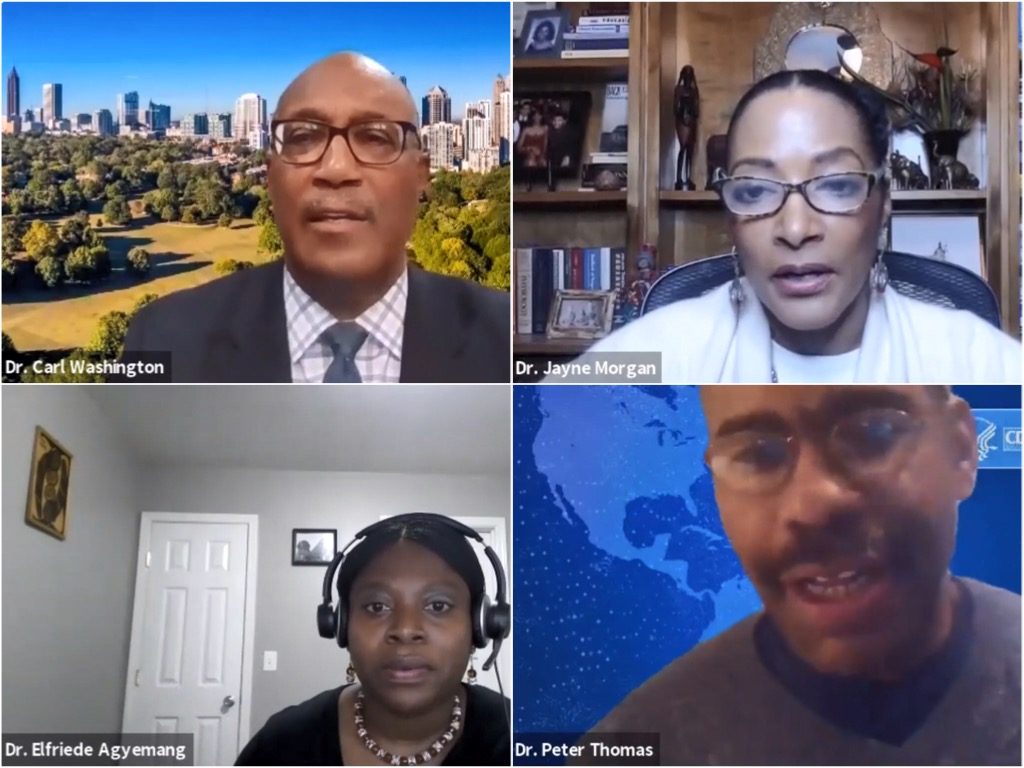 The Men's Fellowship at First Congregational Church presented a COVID-19 Vaccine Webinar Discussion and Q&A session on March 11, 2021. Three COVID-19 Vaccine specialists participated in this event, including Dr. Efriede Agyemang, COVID-19 Vaccine Specialist, CDC; Dr. Jayne Morgan, Clinical Director of Piedmont Healthcare's COVID-19 Task Force; and Dr. Peter Thomas, Epidemiologist and Public Health Official, CDC. The webinar was moderated by Dr. Carl Washington, The Men's Fellowship.
To view a replay of this informational COVID-19 Vaccine webinar event, click the link below:
COVID-19 Vaccine Webinar Discussion and Q&A Session, March 11, 2021
COVID-19 Vaccine Frequently Asked Questions:
Piedmont Healthcare: COVID-19 Vaccine FAQ's
Grady Hospital (Atlanta) COVID-19 Vaccine FAQ's (PDF)
Georgia COVID-19 Vaccine Sites:
Pre-Register for the COVID-19 Vaccine – My Vaccine Georgia
Fulton County COVID-19 Testing Sites:
Fulton County (GA) COVID-19 Testing Sites
COVID-19 (Coronavirus) General Facts and Information:
Racial and Ethnic Disparities in COVID-19 (CDC)
Demographic Trends of COVID-19 cases and deaths in the US reported to CDC