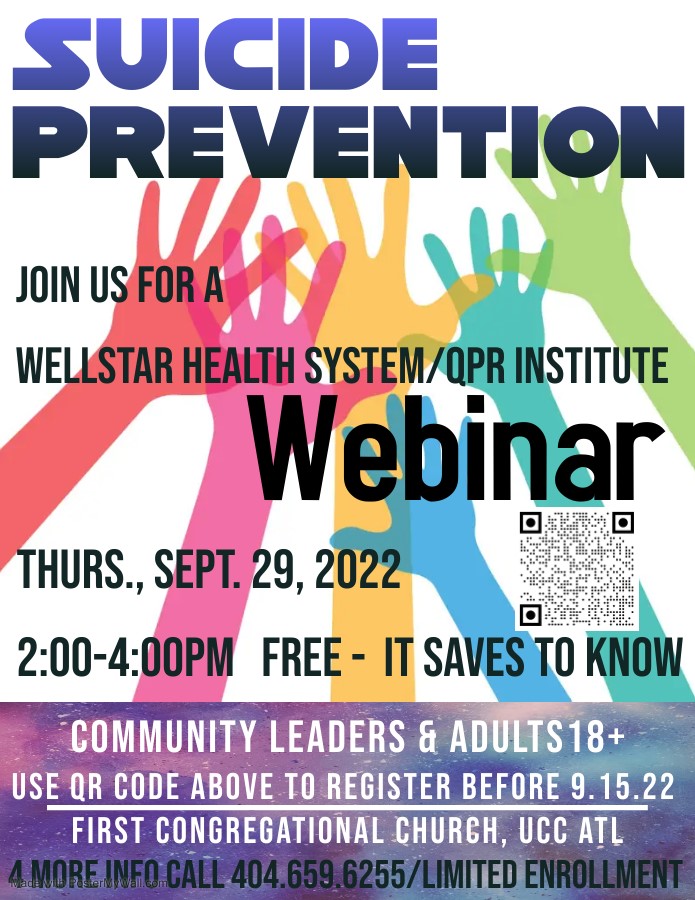 Are you a leader or an adult 18 or older who comes into contact with at-risk people at work, home or play? Would you like to gain knowledge of available community resources and strategies for helping at-risk people in your circles if the need arises? If so, take a moment to consider the information on the attached flyers and register for one of our offerings by using the QR Codes on the flyer or by clicking here
.
Please pass this information along to people or organizations in the communities near the hosting organization that might have members interested in empowering themselves to help others with mental health issues.
Please note that Wellstar protects and does not share personal registration information with First Congregational Church or outside parties as mandated by HIPAA.