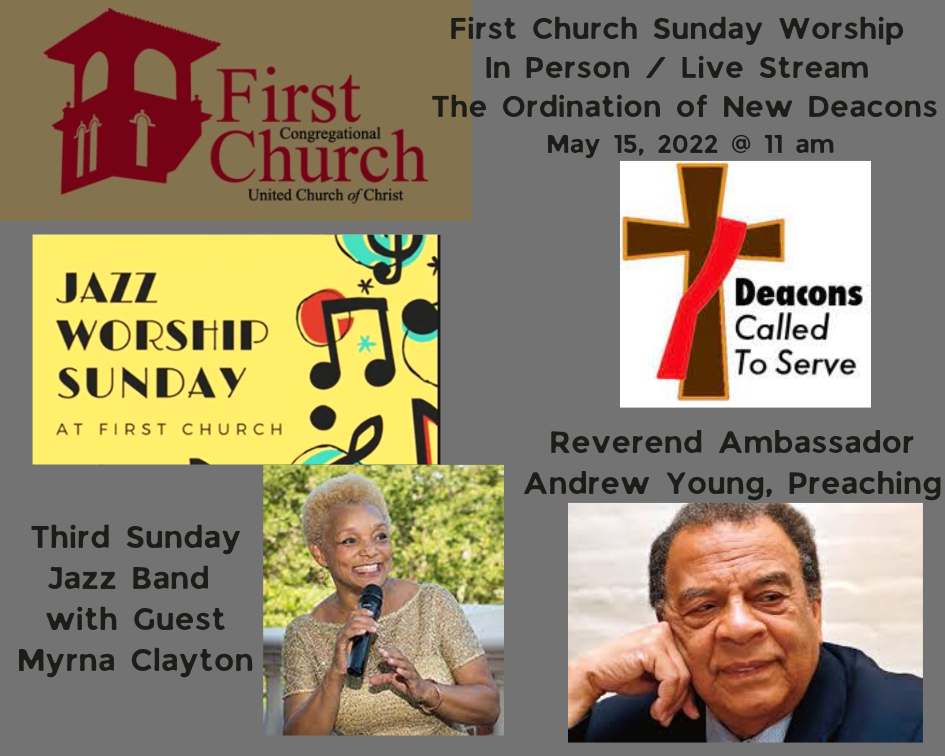 Join us this Sunday, May 15, 2022 at 2022 at 11am for an exceptional worship service during which New Deacons will be ordained.
The sermon will be delivered by the Honorable Reverend Ambassador Andrew Young, with Music from Third Sunday Jazz Band with guest Myrna Clayton.
Register here to safely praise with us (proof of vaccination and mask required) . You can also catch the service online on Facebook, YouTube and Livestream on our Website.
Don't forget to follow us, share our contents and like our page on Facebook and our YouTube Channel.