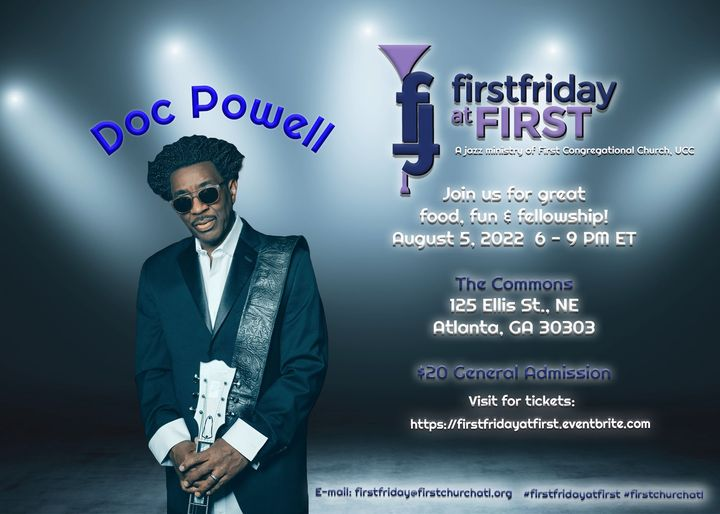 Doc Powell was playing guitar by the age of 6 and was playing for audiences in his teens. Before launching his solo career, Doc Powell collaborated with some giants in the industry: Quincy Jones, Aretha Franklin, Grover Washington, Luther Vandross and Teddy Pendergrass. His credits include work on feature films. First Friday is thrilled to have him return with his much-in-demand jazz/funk/rock sound.
You are invited to attend an evening for great music, dinner, fun, and fellowship. Doors open at 5:30 PM.
COVID-19 Protocols: Be fully vaccinated for COVID-19 and bring proof of vaccination when you arrive at the Commons or present a negative Covid Test professionally administered less than 72 hours before the event !